What is blastocyst culture?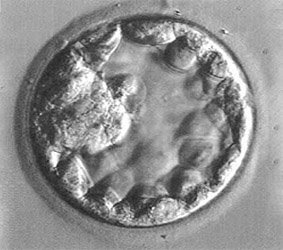 This is a process in IVF programme when embryos are grown for 5-6 days post fertilization, in IVF lab and then transferred in uterus at this advanced stage .These blastocysts have better potential to implant.
How is blastocyst transfer better than day 2-3?
There are two benefits of blastocyst transfer firstly we can select best among the herd. Many embryos, which are developmentally abnormal, stop growing at 6-8 cells stage. So what all survive till day 5-6 are the best.
Secondly, Blastocyst transfer reduces the chances of multiple pregnancies. We can go for single or maximum two embryo transfer.
Can we do extended blastocyst culture in all the cases?
No blastocyst culture is not an option for all cases. The technique can be done in those IVF cases where we have large number of good quality oocytes at retrieval.
For More Information or to Get Started on Your Journey Today
Contact Us Online or Give Us a Call